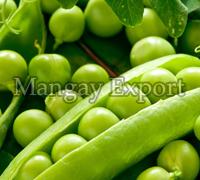 If you categorize Fresh Green Peas as an ordinary and humble vegetable, it is quite unfair. These small bead jewels have a lot of potentials as far as the nutritional and health benefits are concerned.
Peas come under the legumes group. Legumes refer to plants with beans or pods inside. Other leguminous foods are soybeans, chickpeas, lentils, and any other beans.
There are various types of peas as well such as:
• Snow peas
• Green or garden peas
• Snap peas
Green peas are rounded pods and grown inside the garden. These are starchy and sweet peas. Snap and snow peas are grown as edible pods and their taste is sweeter than Fresh Green Peas.
Peas come from the plant type of Fabaceae. They were grown initially in the Middle East and now it is grown worldwide today for the virtue of their potential benefits & results.
Health Benefits:-
It has a high content of vitamins, antioxidants, minerals, phytonutrients to keep a track of our health results. It keeps our eyes and digestive health with practical results if we consume it on regular basis.
Eye Health:-
Peas have zeaxanthin and carotenoids lutein. These are very helpful to protect us from severe eye-related ailments like macular degeneration and cataracts.
Zeaxanthin and lutein are filters from harmful blue light. Overall health benefits are greater than our limited discussion in this article.
Digestive Health:-
Peas contain coumestrol to protect us from stomach cancer. Brief research in Mexico says that daily intake of Fresh Green Peas would minimize the risk of digestive upsets and stomach cancer.
Peas are having high fiber content to move through guts in a superior digestion mechanism.
Anti-inflammatory and Immune Health:-
Peas are rich in antioxidants for building immunity. There is the following list of nutrients that work as antioxidants:
• Vitamin C
• Zinc
• Vitamin E
• Catechin
• Epicatechin
Anti-inflammatory properties are helpful to fight against severe conditions like heart disease, diabetes, and arthritis. The list is the subpart of the vitamins & minerals with anti-inflammatory properties.
Control of Blood Sugar Level:-
Peas are having protein and fiber for regulating digestive starches. The fiber and protein content would slow down the carbohydrate breakdown and it will help control the blood glucose level as well.
Studies also show that consumption of a high-protein diet like peas would decrease the level of postprandial blood glucose in people with level 2 diabetes. Peas are having a lower glycaemic index and hence it will provide better control of the blood sugar content efficiently.
Heart Health:-
Stress and inflammation caused by oxidation may produce severe results. Peas have omega-3 and 6 acids for preventing us from plaque forming.
Apart from this, potassium, magnesium, and other forms of minerals can lower the bp.
Nutrition:-
It is known as the superior source for Vitamin C, E, and Zinc. It is enough to strengthen our immunity and other functionalities as well.
Other nutrients are available on the list to reduce chronic conditions and bring you to a healthful life.