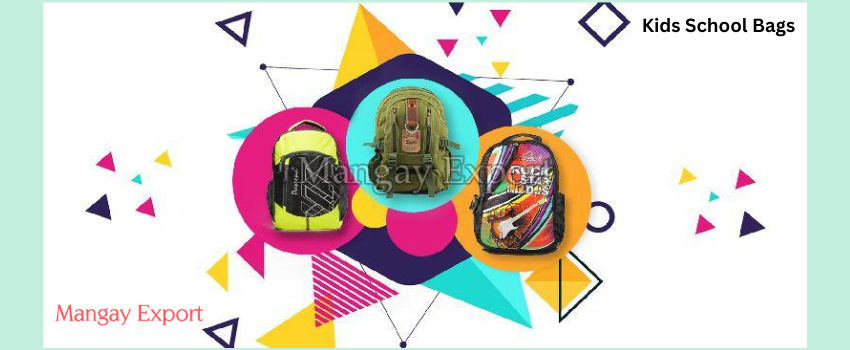 One of the most important accessories for students is a school backpack. Kids' school bags serve as a vehicle for moving various items like textbooks, a pencil case, a water bottle, and a lunchbox to and from school.
In addition, a youngster can protect his things with a school bag from weather-related harm like sun, dust, or rain. It comes in a variety of sizes and forms, including a school rucksack, book bag, sling bag, and more.
Therefore, you must get the greatest school bag with all the characteristics your child will need to carry the bag to school easily.
The education system in the nation is currently placing an excessive amount of weight on children's shoulders in the form of books, and if the bags in which those books are stored are of poor quality and standard, it will negatively impact your child's health, which is something you do not want.
Parents should guide their children in selecting the appropriate school backpack because young children's spines are still growing and developing.


Things to consider while Purchasing a School Bag For Your Kid:


• Think About Your Child's Wants: Parents and kids frequently disagree on what makes a decent backpack. Children are more interested in design, whereas parents choose longevity and usefulness.
If the bag possesses all the characteristics stated here, that ought to suffice. You won't use it anyway, even if you don't like unicorns, superheroes, or cartoon characters. Many bags marketed toward children are strong, useful, and fashionable all at once. Reputable businesses like kid's school bags wholesaler in Chennai even put the backpack through strength and comfort tests because, as we all know, kids can be rather playfully irresponsible with their bags.

• Durability requirements: The durability standard should always be considered when choosing the best school bags for your children. Consider a school bag you bought for your child without considering the bag's quality. After a while, the bag started to tear in several places and didn't last a month. By this, you lose a significant sum after buying the bag without considering the standard. So, before making a purchase, always consider the bag's durability.


• Locate a Compact Bag: A hefty bag can damage joints, ligaments, and muscles. When the primary muscles are weakened, the other muscles will work to support the weight.

The posture that young children will have for the rest of their lives is still being developed. A hefty bag can cause poor posture since it strains the spine. It frequently results in spinal abnormalities.
Your youngster will be carrying a big weight as they move from classroom to classroom. When they need something from it, they require something simple to raise to their shoulders or bring to their front.


• Look for pockets: You should always check the school bag's amount of pockets before purchasing one. Because of the significant changes in the educational system today, children increasingly require a variety of learning materials, and a school bag from a kid's school bag supplier must have enough room and pockets to accommodate all of these materials.
You're well on your way to purchasing the ideal bag for this academic year if you take into account everything mentioned above. Don't compromise on the crucial components on this list; inexpensive backpack purchases can lead to lifetime health problems.