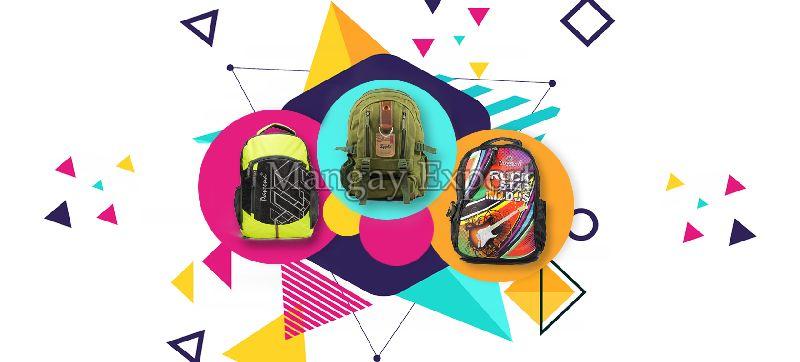 Backpacks are extremely popular among kids and its centuries past now that it once started its journey. Today, backpacks are not only used for carrying books only, children have shifted their 'luggage' to several electronica goods as well. So, before going to purchase a suitable backpack for your kid, keep his needs in mind and choose your desired pieces from the number of kids school bags options from any branded wholesaler in Chennai.
This article aims to help the readers in choosing brands and styles, but it is a suitable guide which will help you in making your priorities decided prior to such a buy. Your kid may be ready for his elementary or high school but a comprehensive backpack can be his companion for years.

Features you need in a kid's backpack:
Some suggested features are discussed below when searching the seamless backpack for the little rider.
1. Sturdy zippers
Considering the quality of the zippers is very important. They should be stronger enough to not get broken by your child. Remember your children are never worried of the maintenance of their backpacks!
2. Identification window
Parents often hang a name tag on their children's backpacks before sending them away from home and this is to secure their coming back! Find a better way to that! Look for a backpack that contains an in-built identification window on its front and this will make you put all the detailed information about your kids in it. It will not lose easily!
3. Weather proof material
You should purchase a backpack can keep dry all of its belongings in the rainy or snowy seasons.
4. Chest strap
Do you feel helpless by seeing your kid's shoulder straps sliding off their arms? Well you can't be always with him to fix that. But you may find an easy way in buying backpacks for your kids which are having chest straps with it. It will securely hold the two shoulder straps and will keep the backpack secured on his shoulder.
5. Water bottle pockets
Children are always busy and they do not spend much time in searching for water bottles and often supress their thirst. But hydration is very important especially for the kids as they remain very active throughout the day. An easy accessible side pocket for storing water bottles with the backpack is a great buy.
6. Specialty pockets
Backpack containing multi-sized pockets is a great buy. Why? It can hold small supplies with your kids like snacks, pens and pencils, pocket notebooks, etc. Many now contain padded pockets too to keep the electronic goods safe.
7. Warranty
However if your child is going to get attracted for a new cartoon hero sensation in the next year, then the longevity of the backpack may not matter but it is always good to see the manufacturer's warranty to make it a best buy (what matters if your child is going to use it for this year only!).
Purchase kids school bags from genuine wholesaler shops in Chennai to get lucrative discounts.
This entry was posted on December, 24, 2019 at 14 : 27 pm and is filed under School Backpack. You can follow any responses to this entry through the RSS 2.0 feed. You can leave a response from your own site.